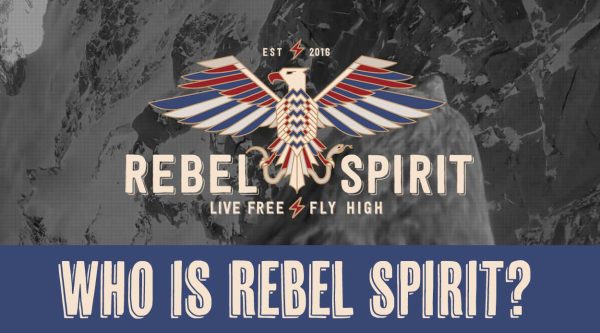 Rebel Spirit is not just another cannabis brand with a focus on profit and margins. Rebel Spirit is a collection of people whose stories range from legends of the West Coast, to founders of the legal cannabis industry. to you—the cannabis consumers who identify as rebels and are determined to keep the industry moving forward in a way that keeps the industry for the people.
To understand Rebel Spirit is to know all the stories, from Uncle Mark to Diane and Chris, to how you identify with our values and how we can help you embrace your inner rebel.
Uncle Mark – the man, the legend, the inspiration
Uncle Mark is a legend in the West Coast cannabis industry, not just for what he accomplished but for what he valued.
Early Life
Bo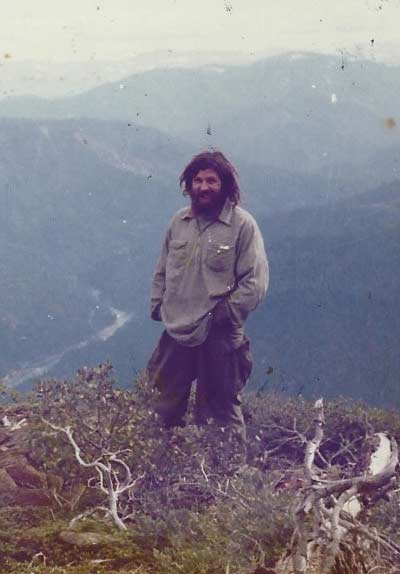 rn on March 9, 1947 in Poughkeepsie, New York, Uncle Mark (né Mark Brian Ingraham) was a rebel from the very beginning. As a kid, he saw himself as an outlaw, and that viewpoint led him into trouble as a teenager, to the point that he was kicked out of high school (by his own father, who was his school's principali!) and enrolled in military school. When the military school shut down and no other school would take him, Uncle Mark earned his GED instead. He used his natural intelligence and rebel spirit to become a genius mechanic, a highly-skilled carpenter, and most importantly to us, a master horticulturist.
Moving West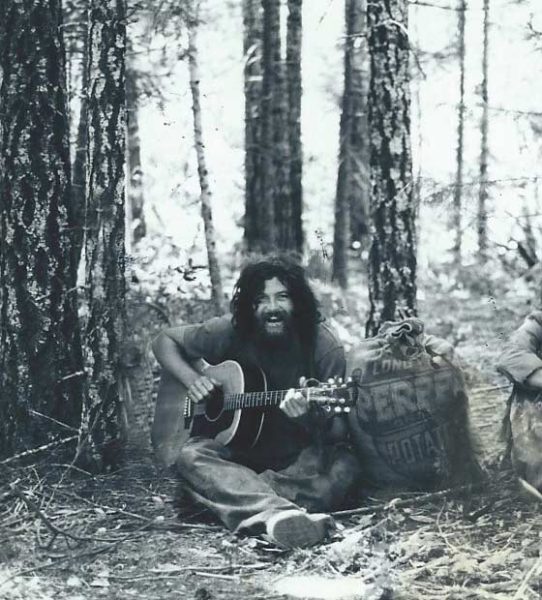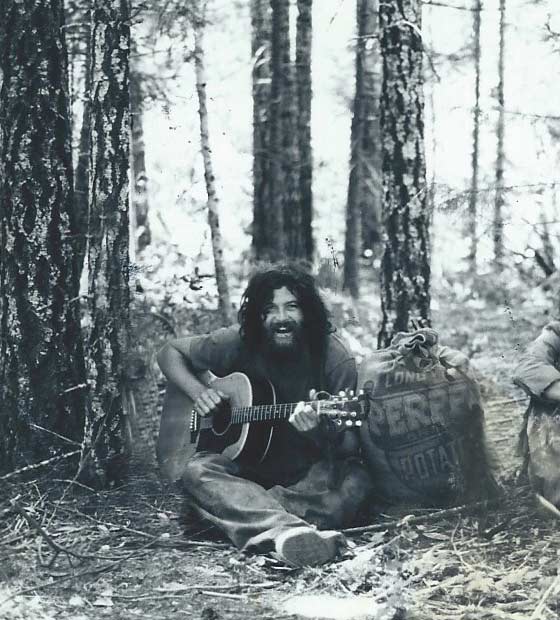 In July, 1969 when most people his age were headed to Woodstock, Uncle Mark headed in the other direction—as far west as the continental United States would let him go—to California. After about a year in the city, Uncle Mark knew he needed to be in nature and followed the redwoods with his friends up to Siskiyou National Forest where they shared a mining claim.
In Southern Oregon, Uncle Mark lived in nature, reveling in his freedom, and turned his horticultural skills to our favorite crop—cannabis.
He left Oregon with his friends to a sustainable mountain community. They lived off the grid in beautiful cabins they built with their own hands, growing enough to support themselves, while living simply.
 Becoming a Legend
In the late 1980s, Uncle Mark and his friends formed an agreement with local farmers at the base of their mountain. In order to evade continually improving government surveillance technologies, Uncle Mark and his friends would plant their cannabis between the rows of corn to camouflage the cannabis. It worked, for a while.
But then in the fall of 1992, Uncle Mark was arrested as part of the biggest outdoor growing bust in Washington state history.
Because Uncle Mark refused to cooperate with police and inform on any of his partners, he was sentenced to the mandatory minimum of ten years for Conspiracy to Manufacture, Distribute, and Possess with Intent to Distribute over 1,000 Marijuana Plants.
For someone like Uncle Mark, who valued nothing more than his freedom—the bright sun on his face, the fresh air in his lungs, the ability to use his hands and be in nature—prison was a death sentence. He was just halfway through his prison sentence in Lexington, Kentucky when he died on August 7, 1997 at the young age of 50.
His time on earth ended but his impact did not.
Family Ties to Uncle Mark
In 2015, with Oregon on the cusp of legalizing cannabis, Diane Downey and her husband Christopher Bechler co-founded Rebel Spirit Cannabis. They named their brand after Uncle Mark, who was a dear family friend to both of them, individually and jointly.
Uncle Mark truly is an uncle figure to Diane and Chris. His blood-niece, Jill Christman, is Diane's best friend. Jill was engaged to Diane's brother before he died tragically in an auto accident in 1989.
Diane and Christ met for the first time when Chris, Jill's brother's best friend, came to pay Jill condolences at Diane's house after her brother passed.
Chris had known Uncle Mark for over 20 years before meeting Diane, from when he was a child in Massachusetts.
Diane had met Uncle Mark in Oregon, two years before meeting Chris.
They both regarded him as family and emulated his values—his loyalty, his love of nature, his independence, and most of all, his rebel spirit.
The fact that he died because of a plant that was now becoming legal, that corporations would profit from when so many had suffered, felt wrong. They wanted to honor his rebel spirit, to "redeem his memory and to write a happier last chapter to his story."
And so Rebel Spirit Cannabis was born on Uncle Mark's farm.
 Rebel Spirit Values 
Rebel Spirit doesn't just honor Uncle Mark with its name—we honor Uncle Mark's rebel spirit and values in everything we do. As Diane explains, "Our brand symbolizes our values, and our values guide our business."
Rebel Spirit products are grown on Uncle Mark's farm and like Uncle Mark, we work hard to keep our planet healthy. We mix our own soil using organic matter and our farm's natural earth to ensure our cannabis plants are well-nourished without chemicals or toxins. We collect rainwater and water from the farm's private well to hydrate our plants. And we count on the sun to provide the energy for our plants, thereby saving electricity and growing the way nature intended.
We know your values are aligned with Uncle Marks and ours—nature, health, freedom—and Rebel Spirit practices those values in all we do.
 Giving Back to the Community
Community is critical. It's why Uncle Mark refused to inform on his partners. Our community is the greater cannabis community and it includes everyone who identifies with the Rebel Spirit ethos.
This is why in early 2020, we partnered with the Last Prisoner Project to "improve the lives of those incarcerated for marijuana crimes."
Rebel Spirit heads up the "Roll-It-Up" fundraising project in Oregon for Last Prisoner Project and we also donate a percentage of our profits to LPP.
Because of Uncle Mark's history, LPP's mission resonates with us. Since joining them, we've learned about the gross racial inequities in sentencing. We were always focused on Uncle Mark and those like him who were persecuted because that's what we knew. LPP has done an excellent job of educating the public regarding the fact that the majority of folks benefiting from legal cannabis are white, whereas the majority suffering unjust punishment for marijuana "offenses" are of color.
Rebel Spirit is committed to community and inclusion, and working with LPP gives us a way to act on that commitment in a substantive way.
 The Rebel Spirit Community
Rebel Spirit Cannabis is all of us—Uncle Mark, our company, our workers, our consumers, cannabis advocates, anyone and everyone who believes that justice, access, and sustainability are the future of cannabis.
We believe that everyone should have the freedom to choose their own adventure, and Rebel  Spirit exists to help them on that journey. We know that although you may have an ordinary, everyday life, you also have a rebel inside you that is calling you to action. Rebel Spirit helps you bring your spark to life.
Rebel Spirit is one of the most popular cannabis brands in Oregon because our values and our mission resonate with our cannabis community. As we expand across the United States, we hope you'll join our community and make a difference in the world we're creating, one change at a time.
And we ask…what kind of rebel are you?