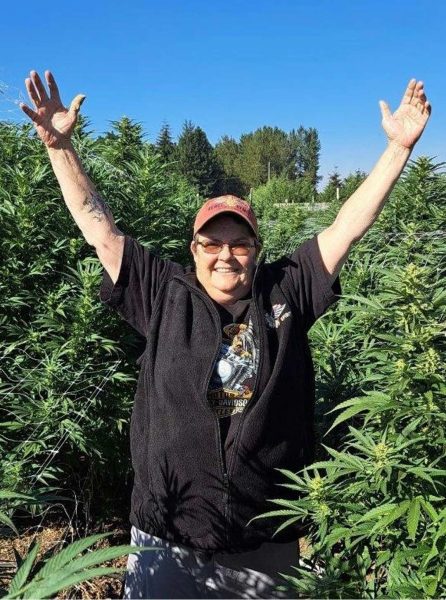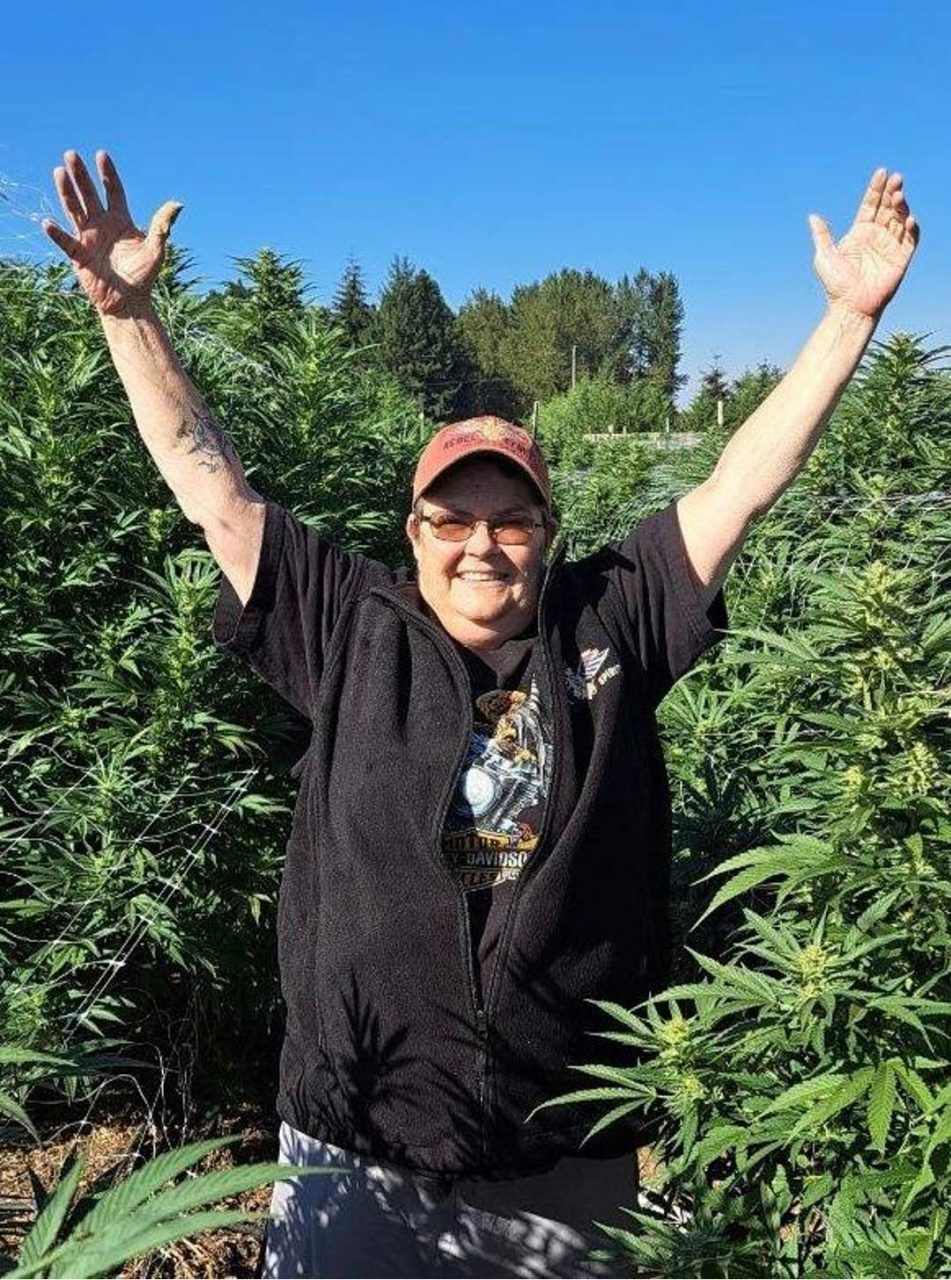 For the 40,000 Americans incarcerated for cannabis cultivation and possession, prison walls must provide a cruel contrast to the plant that landed them there. A bleak world of concrete and barbed wire, the penitentiary is not a place designed for living things to flourish and grow. As original Rebel Spirit Uncle Mark once put it in a letter from a California prison, incarcerated life is markedly devoid of the rich hues of the natural world from which the highest quality cannabis draws sustenance. "Now that I think of it, colors are something I have been almost completely cut off from," Uncle Mark wrote. "Looking around, all I see is gray and white light." Once behind bars, the full spectrum of cannabis colors, running from icy greens to deep purples, is replaced by the unrelenting prison grayscale.
At Rebel Spirit, we believe a thriving legal cannabis industry cannot come at the cost of cannabis prisoners languishing behind bars for growing the green medicine whose healing powers are now increasingly embraced by the mainstream. Considering how little time has passed since cannabis stigma could lead to such tragic consequences as the medical neglect that caused Mark's untimely death in jail in 1997, it's important to spotlight the sacrifices made by the people who built the industry, who oftentimes remain vital parts of the workforce.
At Rebel Spirit, many among our tight-knit group of employees got their start in the legacy market before it emerged from the shadows. April Babb, for instance, is a key member of our pre-roll assembly team. She is free of fear in putting her love for the power of the plant into each pre-roll in our signature Rebel Spirit packs. But this was an unknown luxury in the late 80s, when April's commitment to cannabis resulted in an encounter with the full punitive force of the criminal justice system. Only six days into a move from California to Arizona, she was caught with what she refers to as "two and a half joints worth of Mexican dirt weed, with seeds and stems all over it." Next thing she knew, she was in front of a judge who was determined to make an example of her.
"Their motto at the time was 'do drugs, do time,' " she says. To make matters worse, she was coming from California, which more conservative Arizonans considered a liberal bastion, and they were prepared to do what was necessary to prevent California's influence. "After 2 months in the Durango county jail, I went in front of the judge," she says. "The judge asked me where I was from, and when I told him San Diego, he said that my charges were cultivation of marijuana—he was a Republican who wanted to keep those California people out of here." This unfair increase in the severity of the charges for a cut and dried case of low-level possession just because of her California residency struck her as a clear miscarriage of justice. "I said, 'Show me the fucking dirt!' Just like that." But the judge wasn't negotiating, or even pretending to adhere to the letter of the law. "He says, 'Do you want to go for contempt of court? I'm going to make an example out of you—come here on vacation, go home on probation.' "
Resigned to her fate, April chose 18 months in the state prison over staying another year in the county jail she had already seen enough of. Had she gone with less time, she would have had to stay in Arizona on parole, and she knew that the second they let her out she'd want to leave the state and not look back. "I hate the place," she says. "It's the gates of hell." In her case, the severity of the experience did act as a deterrent. When April became a parent to her son two years later, she made a promise kept to this day: that she would stay out of trouble.
With the time she served long behind her, April has fully embraced the happy ending of legalization. "Once I started in legal cannabis, I was like, 'I'll never work in any other industry,' " she says with evident relief. "I have such high respect for the plant and its medicinal purposes— being able to get high is just a bonus." Her road through the legal industry has had its share of bumps, largely from frustrating encounters with employers, but she is delighted to have landed at Rebel Spirit. "I love it here at Rebel," she says. "We're a family—I'm going to retire from this place."
But not everyone who has suffered the consequences of cannabis criminalization has been so lucky. In memory of the tens of thousands of people still unjustly incarcerated for participating in what has become a profitable legal industry, we have partnered with Last Prisoner's Project, which advocates on behalf of cannabis prisoners to keep them from getting left behind as the industry enters the mainstream of American business. By working together, we can bring the people stuck in the steel gray of incarceration back into the full color of the natural world.
By Holly Devon, Staff Writer
October 2022